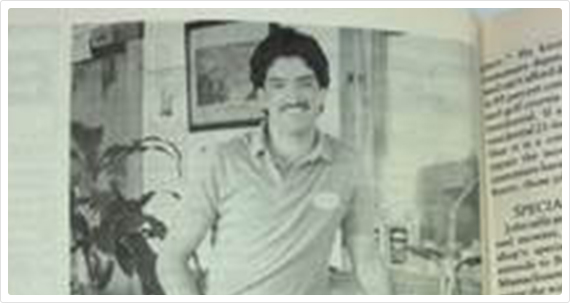 J.M. Hayden Equipment, LLC was established in 1988 in a small barn on a family farm in Newfields, NH. As a teenager, John Hayden worked for George Hauschel, the owner of Re-Run Equipment. At the time, Re-Run Equipment was a Locke mower dealer who covered northern New England. John not only learned the machinery repair business, he learned the value of excellent customer service. When the chance to take over the Locke dealership arose, John seized the opportunity.
At the age of 19, John Hayden began the business that is now known as J.M. Hayden Equipment LLC. At that time, the business consisted primarily of sharpening reel mowers for the golf courses, estate caretakers and the "few" landscaping companies that were conducting business.
The Locke Company no longer exists, but high-quality manufacturers like Bob-Cat, Walker, Scag, and Wright have emerged in its place. The business not only sells parts and equipment for these and other manufacturers, but they pride themselves in offering quality repair services for all the equipment they sell. Whether it is an "on the trailer repair" of a machine that is down, or regularly scheduled service, J.M. Hayden Equipment has the knowledge, experience, and ability to make it happen.
Noting a trend toward eco-friendly options in the ever-growing field of commercial landscaping equipment, J.M. Hayden partnered with Greenworks Commercial in 2018 to become a local dealer for its professional landscaping line of equipment. Greenworks Commercial is the leader in battery powered outside tools.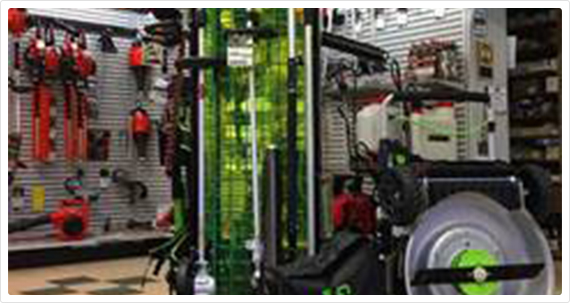 Today, that small barn where the humble beginnings of J.M. Hayden Equipment was born is now a leading Commercial Landscape Equipment dealer serving customers in New Hampshire, Maine and Massachusetts. What was once just a small 150 square foot work space inside a barn, has expanded to an 8,000 square foot building with a large showroom. While the scope of work, the number of employees, and the size of the business have all expanded over the years to meet the needs of its customers, one thing has never changed and that is the company's primary focus on customer satisfaction.
J.M. Hayden Equipment is proud to be recognized by Walker as a 5 Star Dealer and has consistently earned Walker's top 25 Worldwide Dealer award. The business has also achieved Scag Pro Gold Dealer status, Kohler's Expert Dealer status and Vanguard's Commercial Dealer classification.
Thank you for reading our story, please let us know how we can help you! – John
J.M. Hayden Equipment LLC sells, services and stocks parts for several leading manufacturers including; Walker, Scag, MeanGreen, RedMax, Echo, Shindaiwa, Greenworks Commercial, Jrco, Trimmer Trap, Trac-Vac, Jungle Jim's Trailer Accessories, Turf Teq, Ryan, Classen, Kawasaki Engines, Kohler Engines, Honda Engines, Briggs Vanguard, as well as Stens, and Oregon aftermarket parts.