J.M. Hayden Features Top Manufacturers Of Landscape Equipment For Sale
We offer a wide variety of top-notch landscape equipment for sale from high-quality manufacturers.  You can see some of our featured manufacturers below.  
Commercial Landscape Equipment For Sale
J.M. Hayden Equipment LLC offers a variety of commercial landscape equipment for sale from several leading manufacturers including; Walker, Scag, RedMax, Echo, Shindaiwa, Greenworks Commercial, Jrco, Trimmer Trap, Trac-Vac, Jungle Jim's Trailer Accessories, Turf Teq, Ryan, Classen, Bluebird, Kawasaki Engines, Kohler Engines, Honda Engines, Briggs Vanguard, Briggs & Stratton, Echo, Honda, Jrco, Kawasaki, Kohler, Redmax, Ryan, Scag, Shinaiwa, Walker,  and Ybravo as well as Stens, and Oregon aftermarket parts.
We offer top-notch landscaping equipment for sale from some of the top landscaping equipment manufacturers available on the market today.  We stand behind our products and they have served our commercial landscaping clients well.
J.M. Hayden Equipment is now a leading Commercial Landscape Equipment dealer serving customers in New Hampshire, Maine and Massachusetts. What was once just a small 150 square foot work space inside a barn, has expanded to an 8,000 square foot building with a large showroom.
If you are looking for some new commercial landscaping you have come to the right place.  We do offer financing options on our the various types of landscaping equipment that is available to all of our customers.
Our team of qualified technicians are available to answer any questions that you might have before purchasing any of these products.
You are welcome to contact us here or call 603-772-9366 to speak to our team.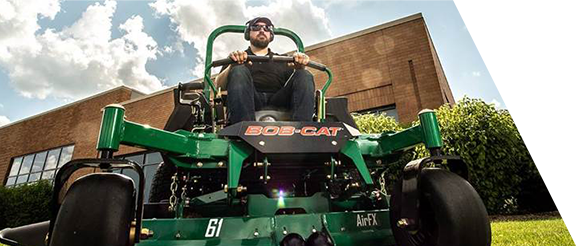 Contact Us today or stop by our showroom for a demo on a product that gives beautiful results.